The best floating docks on the market.
Inflatable Docks and Swim Platforms
MISSION's REEF inflatable docks and swim platforms are perfect for boaters and lake-goers everywhere. With a variety of mat sizes and shapes to choose from, you'll be on the water in no time. Browse our collection of inflatable docks and swim platforms to find what to amp up your summer fun.
As the pioneer of drop-stitch inflatable technology in water mats, our commitment has always been to delivering top-notch quality and durability in our products. When it comes to inflatable docks and swim platforms, nobody does it better. Period.
Don't forget to check out our inflatable docking accessories, like our tether and anchor lines, to get the most out of your mat as a dock!
Our Lineup of Inflatable Docks and Swim Platforms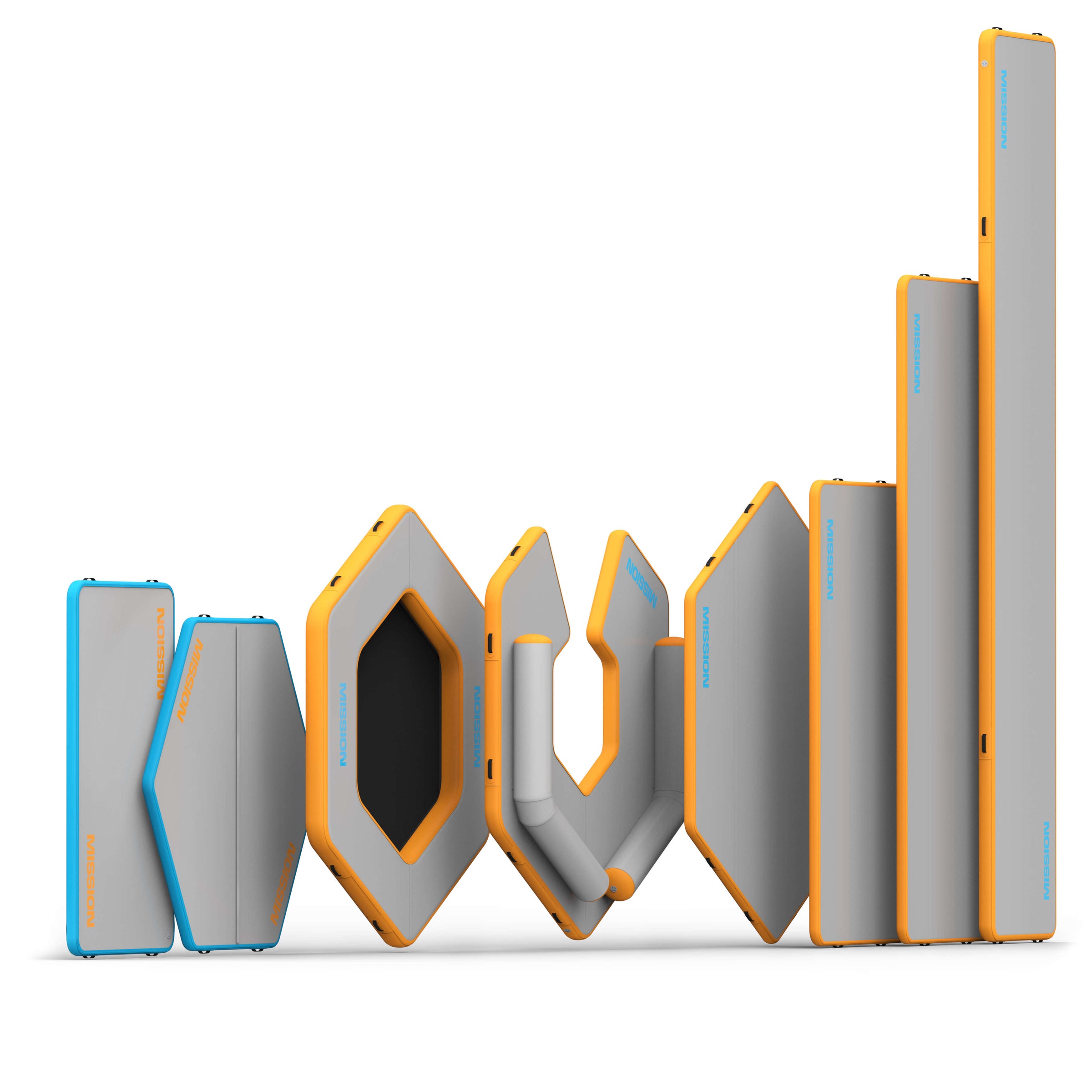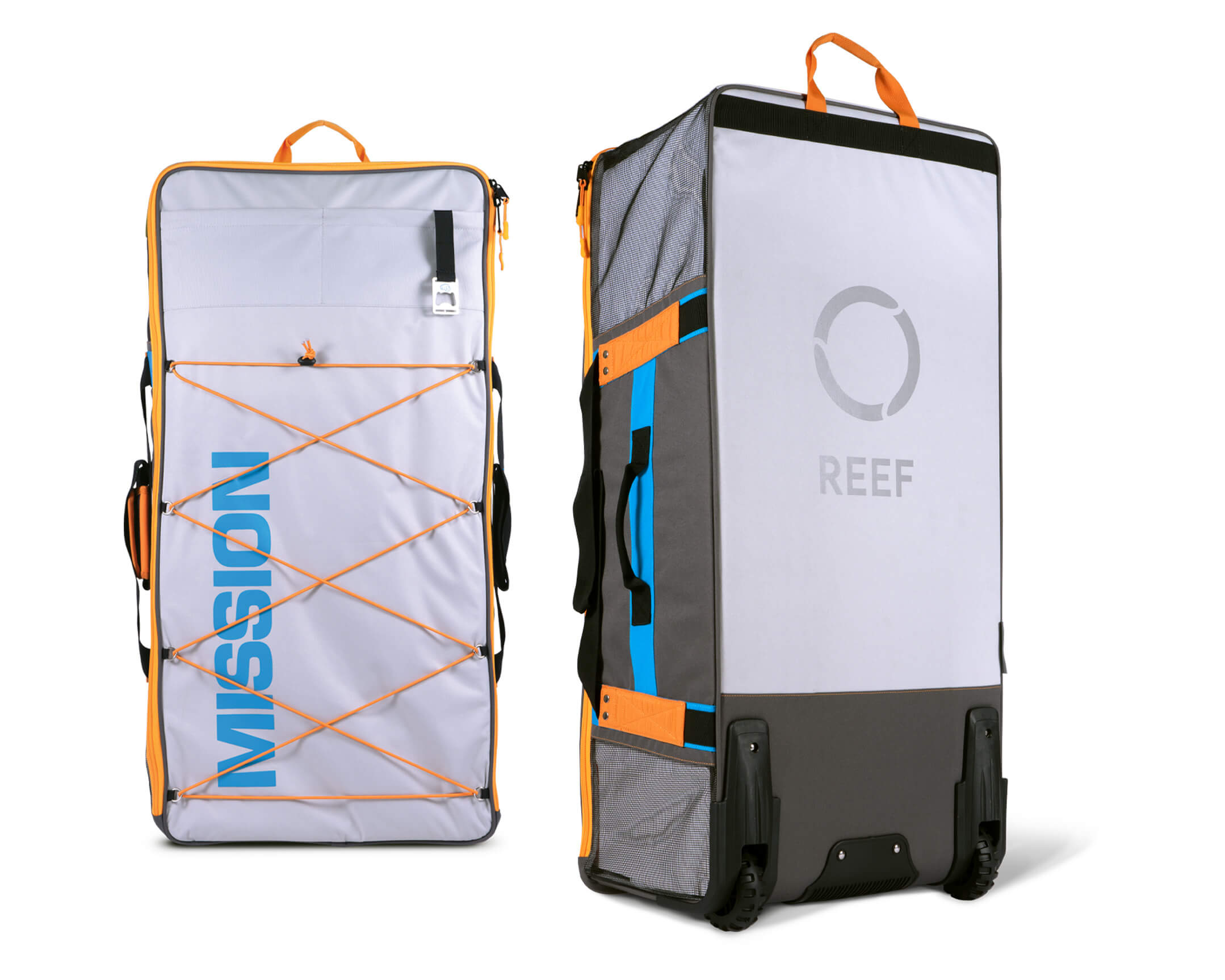 MISSION REEF docks and swim platforms are inflatable and portable.
REEF Mats pack down small so you can store them on the boat or on shore. When your mat is not in use, keep it in the boat locker. Our storage bags include wheels to make transporting your mat easy.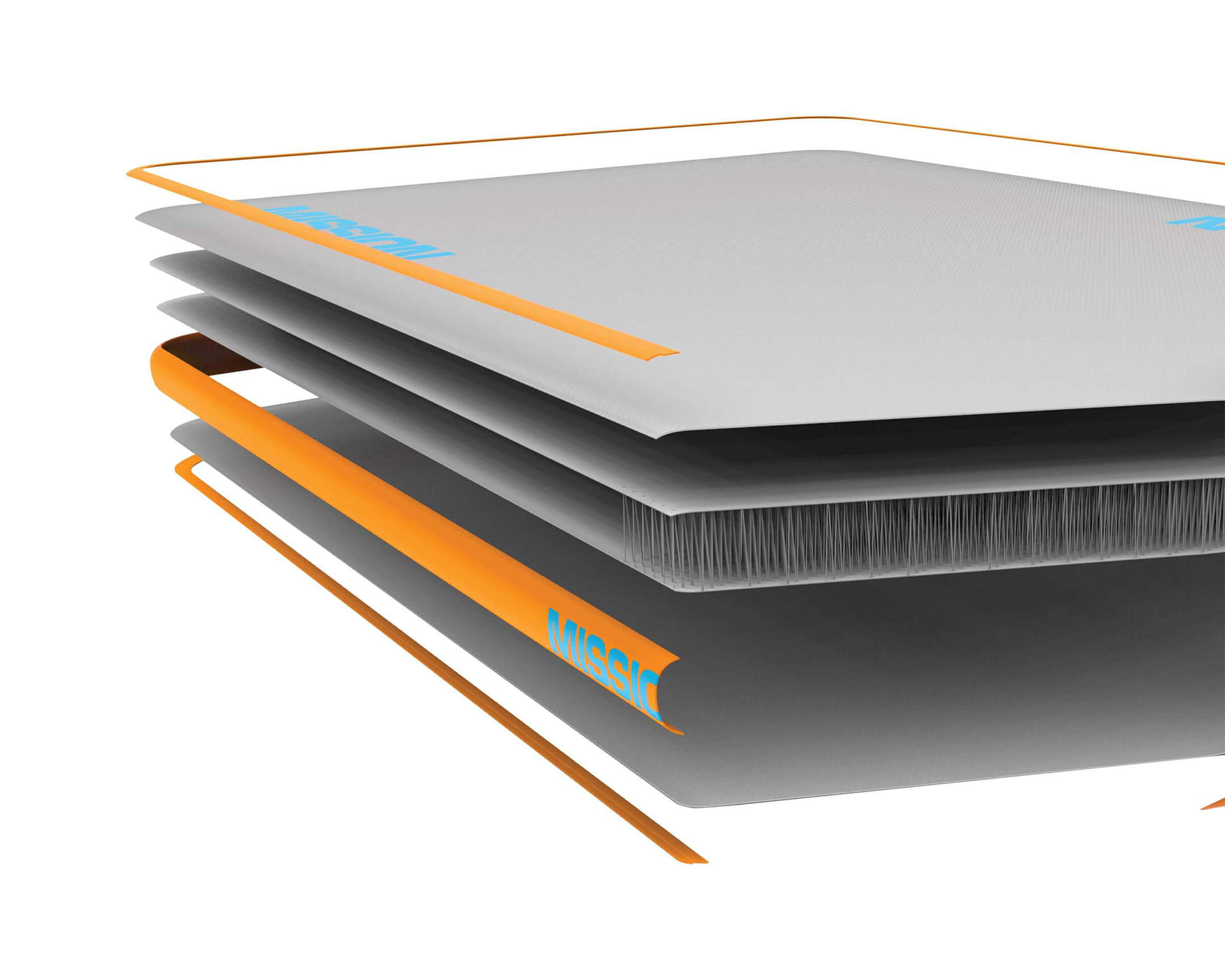 Our gear holds up season after season.
We've constructed the best possible inflatable floating mats for boats. Period. REEF Mats use durable and flexible vinyl, fused with tough 1000D nylon (think naval applications) bound together through a rigid drop-stitch core. Each seam is also double-reinforced.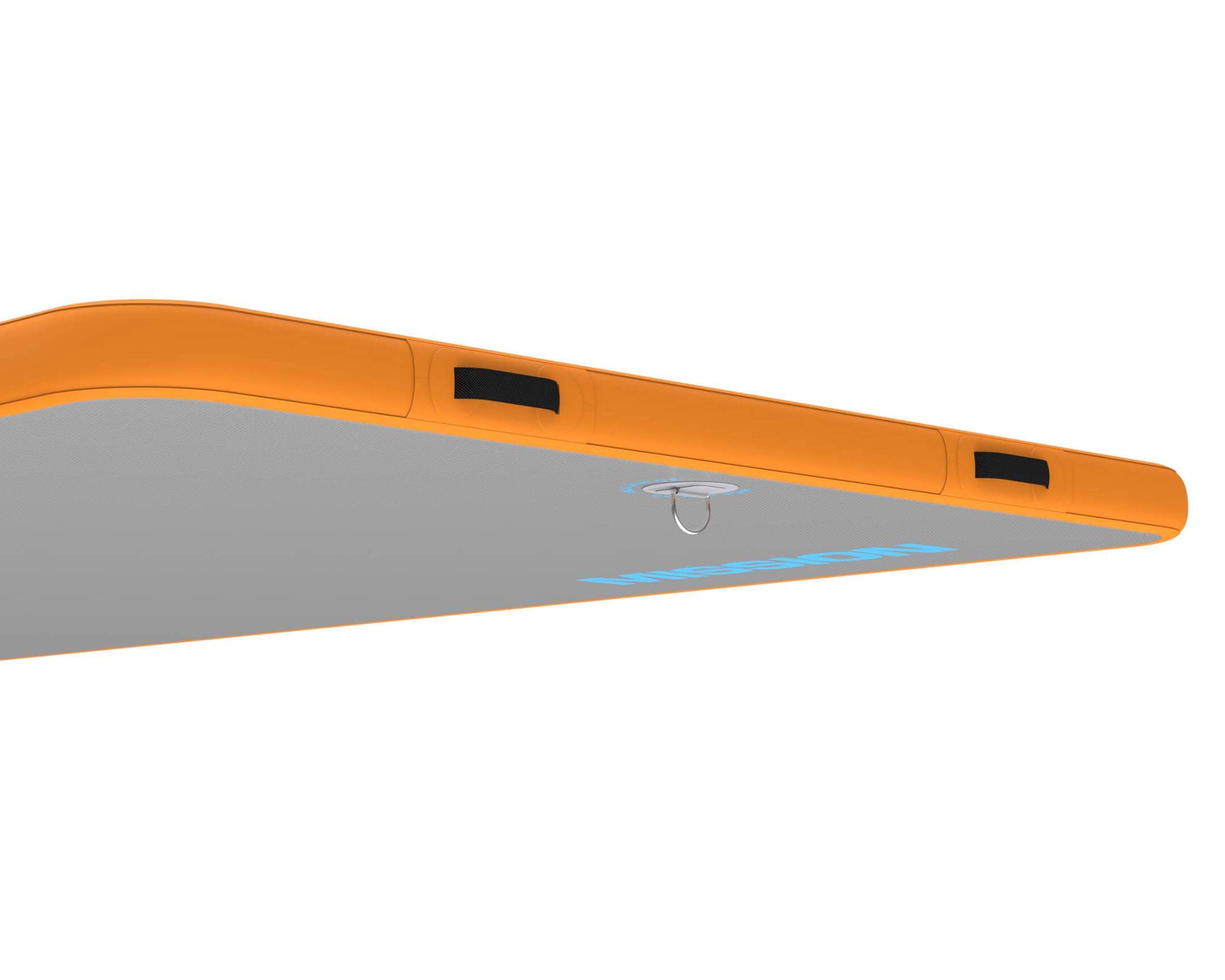 Never deal with floppy foam pads again.
Let the other boats deal with their floppy, heavy, and awkward foam pads. REEF Mats are easy to transport, deploy, and store. Plus, they lay flat on the water creating a more enjoyable surface to hangout on.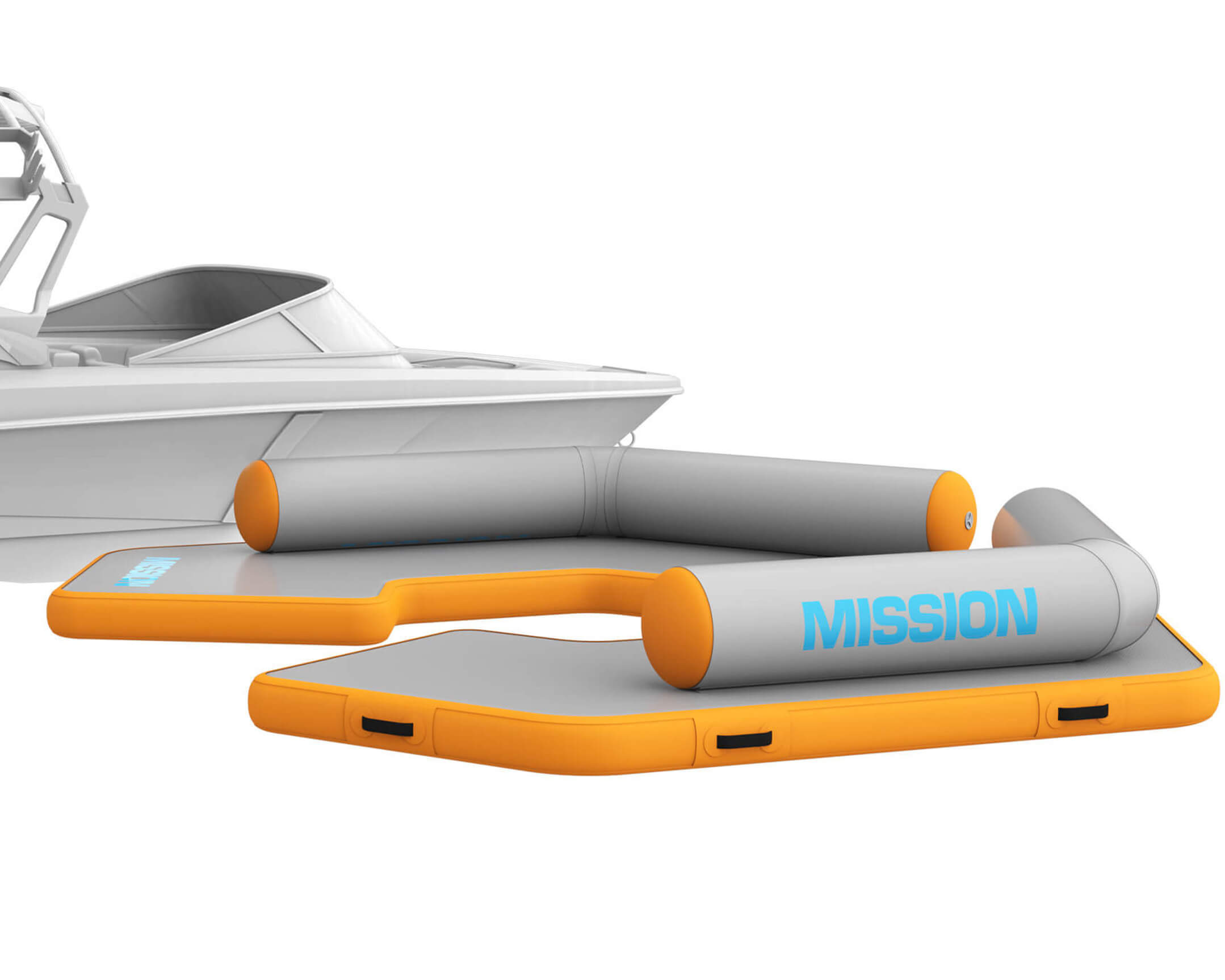 Fun. On-Demand.
When inflated, MISSION Floating Mats transform into the perfect dock and swim platform to enjoy your time outside on the water with family and friends.
Bring Lake Fun For Lasting Memories
★★★★★

Everyone on the boat raved about it

We just used for the first time yesterday and everyone raved about it. Soooo much better than the foam mats and easy to pack up when done.
★★★★★

Make your day on the lake a great one!

Awesome inflatable water mat. Nice and firm. You don't even get wet when you are on it.

Mound, MN
★★★★★

Best purchase for your summer needs!!!

Hands down, the best purchase for making the best of summer. It's super quick to inflate and deflate, and SO MUCH fun for all ages!!! We went with the stock B and we honestly could not tell what the comestic defect was!!!

Lakeville, MN
★★★★★

Had mine for 3 years now and still love it

Had mine for 3 years now and still love it I get asked all the time where I got it and kids and adults alike are always asking me to blow it up as soon as I reach our regular beach hang out. Folds up great and very durable.

Iowa
★★★★★

Perfect for Families

The REEF Mat has brought our cabin fun to a whole new level! The kids absolutely love playing on it and the adults enjoy lounging on it during nap time. Such a game changer compared to the floppy/heavy lily pad we had previously. 10/10 RECOMMEND!!